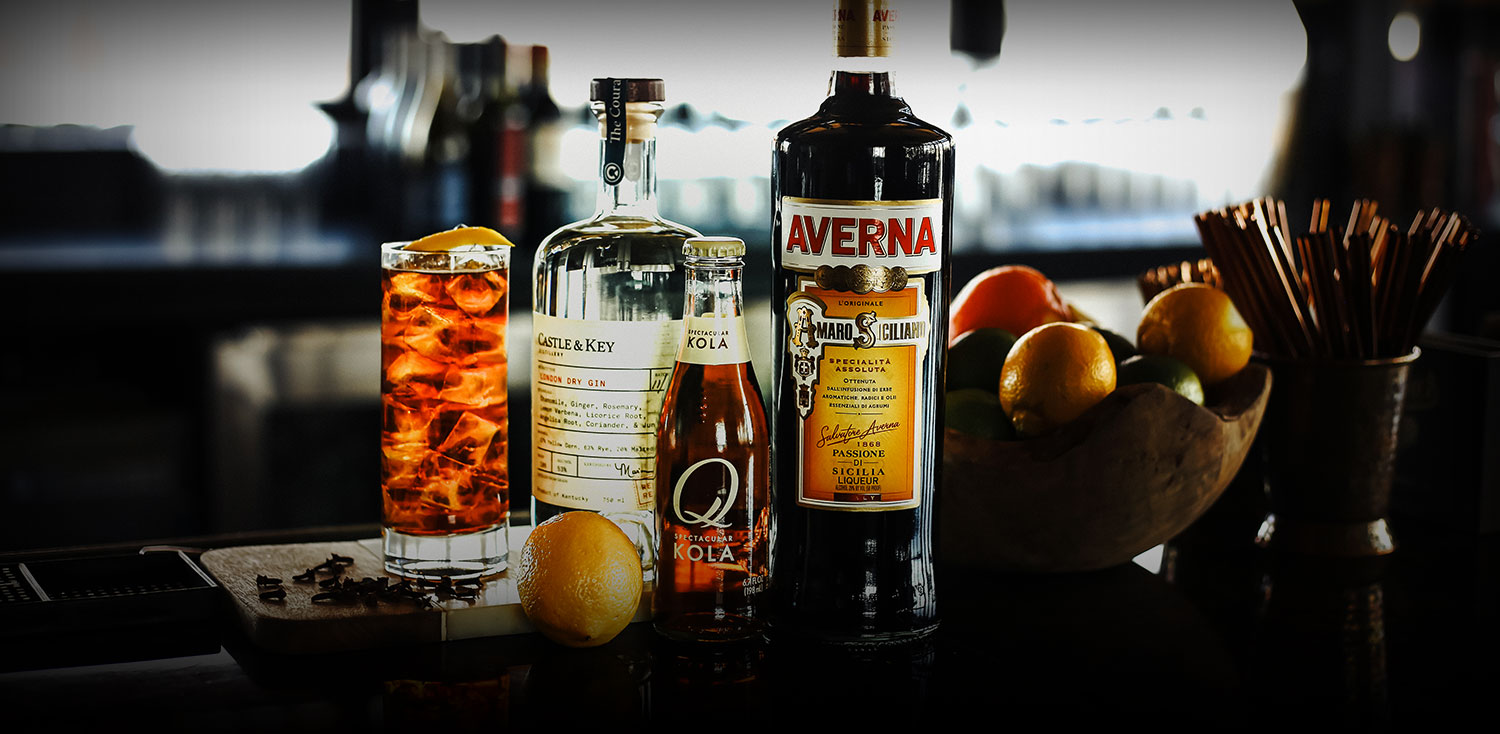 Menus
Bars in Downtown Chattanooga

Taste the Spirit of Tennessee
Under the direction of Chef Joe Madzia, our menus showcase the freshest seasonal ingredients among other bars in Chattanooga. Expect small plates bursting with Appalachian flavor paired with the highest quality libations, like artful cocktails featuring Tennessee's signature spirit.
Specialty Cocktails
*THE TN ALCOHOL TAX OF 15% WILL BE ADDED TO ALL COCKTAILS*
JUNGLE BIRD SELECT
Pineapple-Infused Aged Rum
Pineapple & Lime Juice
Select Aperitif
Velvet Falernum
Demerara Syrup
STATION HOUSE
Johnny Walker Black Label
St. Elizabeth Allspice Dram
Stirring Blood Orange Bitters
THE PHILOSOPHER
Apple Brandy
Lemon Juice
Green Tea
Nutmeg
Honey
*Milk Clarified*
KING OF MANHATTAN
Old Forester Rye
Amaro Meletti
Cocchi Torino Vermouth
Regan's Orange Bitters
NOT YOUR MOTHER'S PALOMA
Jalapeno-Cucumber Infused Blanco Tequila
Grapefruit Juice
Lime Juice
Simple Syrup
BARREL-AGED OLD FASHIONED
Nelson Bros Classic Bourbon
demerara syrup
bitters
aged for seven days
PAPER PLANE
bourbon
amaro
aperol
fresh lemon
AVIATION
gin
maraschino liqueur
creme de violette
fresh lemon
Wine
*THE STATE ALCOHOL TAX OF 15% WILL BE ADDED TO ALL WINE*
ROSÉ PROSECCO
Poggio Costa - Veneto, Italy
CHAMPAGNE BRUT
Charles Armand - Champagne, France
PINOT GRIGIO
Terra Gaie 'Claris' - Veneto, Italy - 2021
SAUVIGNON BLANC
Monsieur Touton - Bordeaux, France - 2021
CHARDONNAY
Noah River - California - 2020
PINOT NOIR
The Path - California - 2019
CABERNET SAUVIGNON
Highway 10 - California - 2020
GRAHAM'S 20 YEAR TAWNY PORT
MALBEC
Domaine Bousquet - Mendoza, Argentina - 2020
Beer
WANDERLINGER 'WANDERBAR' PILSNER
NAKED RIVER DOC'S BROWN ALE
HUTTON & SMITH PROMENADE IPA
Flights
Bardstown Origin Series
Origin KY Straight Bourbon, High Rye
Origin Rye, Toasted Cherry Wood Finish
Origin Wheated, Bottled in Bond
THE LOCKERS
Very Olde St. Nick 12 Year Bourbon
Sweeten's Cove 2021 (Blend of 4, 6, and 16 Year Dickel)
Jameson 18 Year Irish Whiskey
Rabbit Hole Distilling
Cavehill Bourbon
Boxergrail Rye
Heigold Small Batch Bourbon
Dareringer PX Sherry Finished Bourbon
TEQUILA
Insolito Blanco
Insolito Reposado
Insolito Anejo
CHATTANOOGA WHISKEY
Chattanooga 91 Proof
Chattanooga Bottle-in-Bond
Chattanooga 95 Proof Silver Oak Cab Barrel Finish
THREE CHORD BOURBON
Blended Bourbon (Barrels up to 12 years old)
Strange Collaboration (2-6 years old, finished in Strange Family pinot noir Barrels)
Single Barrel Bourbon
NEW RIFF
bottled-in-bond bourbon
single barrel bourbon
bottled-in-bond rye
single barrel rye
OLD FORESTER
Statesman (95 Proof)
1870 Original Batch
1910 Old Fine Whiskey (Finished in a 2nd Barrel)
1920 Prohibition Style (115 Proof)
WHISTLE PIG
Piggy Back 6 Year Rye
Whistle Pig 12 Year
Whistle Pig 15 Year
The Lockers
*THE STATE ALCOHOL TAX OF 15% WILL BE ADDED TO ALL SPIRITS*
ARDBEG CORRYVRECKAN
1.5 OZ $30.00
2 OZ $36.00
3 OZ $54.00
Dalmore King Alexander III Alness, Scotland
Dalmore Cigar Malt Reserve
Glenmorangie Pride 1974 Tain, Scotland
Glenmorangie Signet Tain, Scotland
Johnnie Walker Blue Label Ayrshire, Scotland
Johnnie Walker 'King George' - Ayrshire, Scotland
George Dickel X Leopold Bros Collaboration Rye
Macallan 18 Craigellachie, Scotland
Macallan Harmony Rich Cacao
Jameson 18yr Cask Strength
Blackened X Willet Bardstown, Kentucky
Blue Run 13yr Bardstown, Kentucky
George Remus Volstead Reserve 14yr Cask Strength Bourbon Lawrenceburg, Indiana
Joseph Magnus Triple Cask Bourbon Washington, D.C.
Kentucky Owl Confiscated Bourbon
Kentucky Owl Wiseman Bourbon
Rabbit Hole Mizunara Founder's Collection Louisville, Kentucky
Sweeten's Cove 13yr Tennessee & Kentucky
Sweetens Cove 2021 Edition Tennessee & Kentucky
Very Olde St. Nick 12yr Nelson County, Kentucky
Whistlepig Bosshog Siren's Song
WhistlePig Spirit of Mauve Shoreham, Vermont
Wolves Rye & Hop Flavored Whiskey
LOUIS XIII by REMY MARTIN
Corazon Expresiones Thomas Handy Barrel
Don Fulano Imperial Extra Anejo
1.5 oz $40.00
2 oz $48.00
3 oz $72.00
Gran Centanario 'Leyenda' Extra Anejo
Jose Cuervo Reserva la Familia Platino
Diplomatico Single Vintage
El Dorado 21 yr Demerara, Guyana
Ron Centenario 25yr Costa Rica
Tennessee Whiskey
*THE STATE ALCOHOL TAX OF 15% WILL BE ADDED TO ALL SPIRITS*
Chattanooga Whiskey 95 Silver Oak Cask Finished
Chattanooga Whiskey Single Barrel
Davidson Reserve Edwin Single Barrel Whiskey
George Dickel 8 Year Bourbon
George Dickel Edwin Single Barrel 15 yr
Nelson Brother's Classic Bourbon
1.5 oz $12.00
2 oz $15.00
3 oz $22.00
Kentucky Whiskey
*THE STATE ALCOHOL TAX OF 15% WILL BE ADDED TO ALL SPIRITS*
Bardstown Origin Wheated Whiskey
Bernheim Barrel Proof Wheat Whiskey
Davies County French Oak Finished Bourbon
Elijah Craig Barrel Proof
Henry McKenna Single Barrel
Jefferson's Very Small Batch
Maker's Mark Cask Strength
Woodford Reserve Double Oak
Woodford Reserve Master's Collection
Other American
*THE STATE ALCOHOL TAX OF 15% WILL BE ADDED TO ALL SPIRITS*
Manifest Distilling Whiskey Project 4
Three Chord Single Barrel
Smooth Ambler Contradiction
Rye Whiskey
*THE STATE ALCOHOL TAX OF 15% WILL BE ADDED TO ALL SPIRITS*
Bardstown Origin Rye Cherry Wood Finish
Castle & Key Restoration Rye
Catoctin Creek Roundstone Rye
Chattanooga Whiskey 99 Proof Rye
Jack Daniels Single Barrel Rye
New Riff Bottled-in-Bond Rye
New Riff Single Barrel Rye
Old Portrero Straight Rye
Rabbit Hole 'Boxergrail' Rye
Rabbit Hole 'Dareringer' Sherry Cask Finish
Whistle Pig 'Piggyback' 6 Year
Scotch & Irish Whiskey
*THE STATE ALCOHOL TAX OF 15% WILL BE ADDED TO ALL SPIRITS*
The Fighting 69th Irish Whiskey
West Cork Barrel Proof Irish
Bruichladdich Port Charlotte 10 Yr
Glendronach Cask Strength
Lagavulin Offerman Edition 11 Year
Naked Malt Blended Scotch
Asian & International Whiskey
*THE STATE ALCOHOL TAX OF 15% WILL BE ADDED TO ALL SPIRITS*
Akashi Sherry Eigashima, Japan
Mars Shinshu Komagatake Nagato, Japan
Nikka Taketsuru Pure Malt
Paul John Indian Single Malt
Vodka
*THE STATE ALCOHOL TAX OF 15% WILL BE ADDED TO ALL SPIRITS*
Gin
*THE STATE ALCOHOL TAX OF 15% WILL BE ADDED TO ALL SPIRITS*
Agave
*THE STATE ALCOHOL TAX OF 15% WILL BE ADDED TO ALL SPIRITS*
Codigo Anejo Honky Tonk Time Machine
Rum
*THE STATE ALCOHOL TAX OF 15% WILL BE ADDED TO ALL SPIRITS*
Cognac & Brandy
*THE STATE ALCOHOL TAX OF 15% WILL BE ADDED TO ALL SPIRITS*
Germain Robin Alambic Brandy
Soft Drinks
Coca-Cola / Diet Coke / Sprite / Ginger Ale
Snacks
Snacks are served Mon-Sat 4pm-11pm and Sun 4pm-9pm
SIDEWINDER FRIES
house cut potatoes
house truffle zest season sea salt
DEVIL OF AN EGG
candied bacon
gherkin Hoff red pepper remoulade
Shareables
Shareables are served Mon-Sat 4pm-11pm and Sun 4pm-9pm
CHARCUTERIE
coppa
speck
brie
smoked cheddar
house pickled vegetables
peach and pepper jelly
seasoned lavash
ROASTED RED PEPPER HUMMUS
veggies
naan
pistachio crumb
extra virgin olive oil
harissa
BEER-BRINED CHICKEN WINGS
IPA Spice Blend Brine
Signature Dry Rub
Cilantro-Dill Buttermilk Dressing
Late Night Bites
Served Mon-Sat 4pm-11pm and Sun 4pm-9pm
DRUNKEN HO-HO
chattanooga whiskey caramel
cointreau buttercream
orange blossom ganache
orange curd
WHISKEY MAPLE TART
blueberry compote
house toasted granola
whipped cream
"There is no bad whiskey. There are only some whiskeys that aren't as good as others."
-Raymond Chandler